Drastically increase your chances to succeed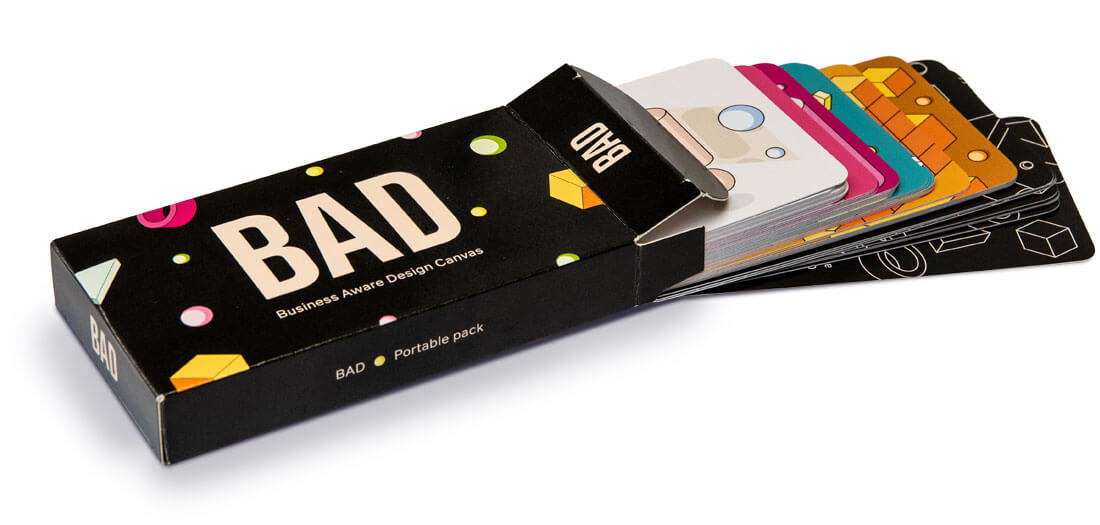 BAD is a tool made of 41 cards and a manual that allows you to get the overall view of any project and to understand how to find your place in the market and create value.
With BAD you can:
you can design products that work, both on a market positioning level and a financial return level;
you can make more conscious design choices, while keeping business aspects in mind;
you can plan your future actions (product, process, business model innovation);
you can avoid arguments and friction with stakeholders, while mantaining a clear view of the project
👉 Use a Business Aware Design approach that can change the faith of your project, it can increase the chances to acquire more clients and help your company grow.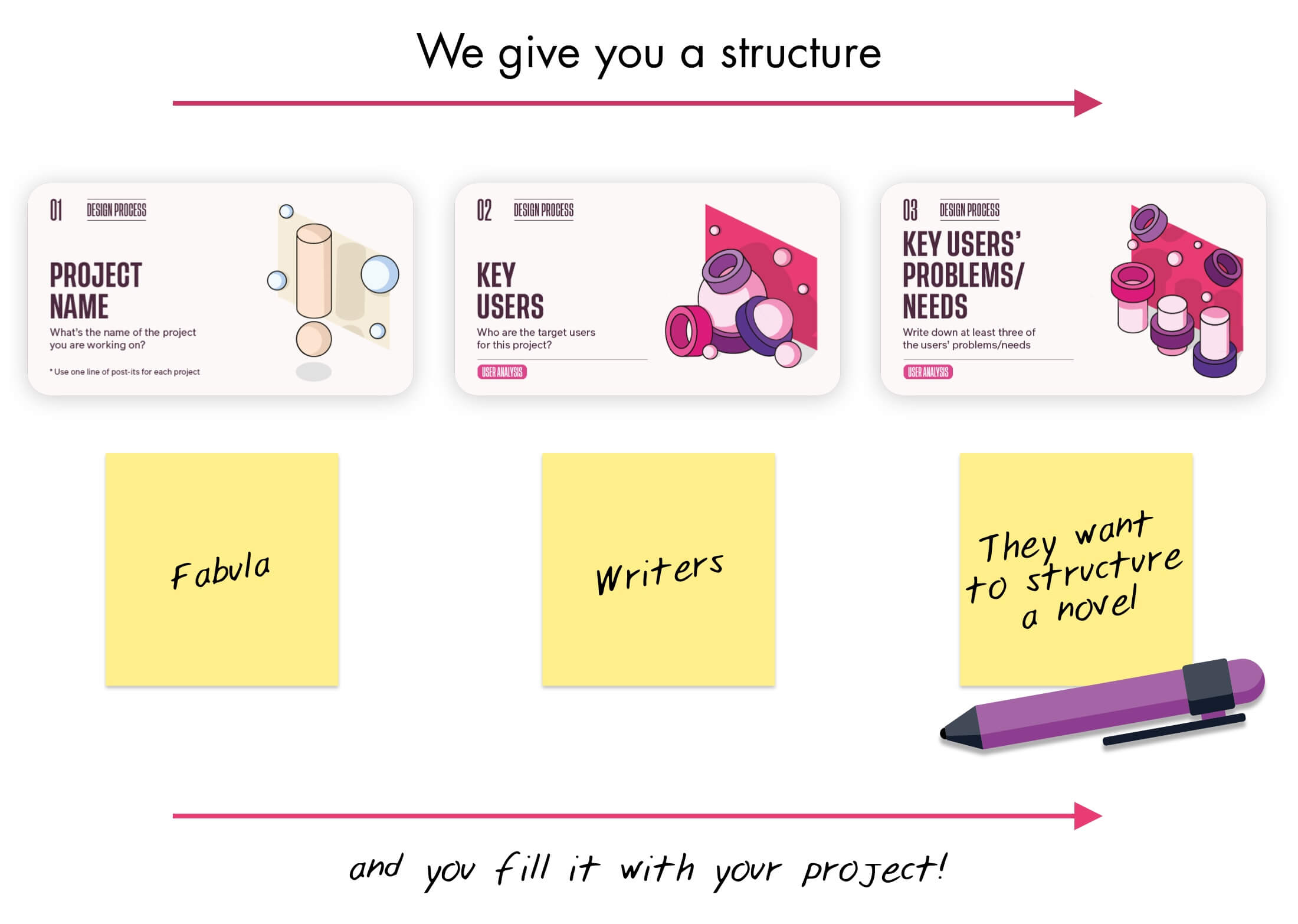 Design Thinking and User-Centered Design are not enough
In order to create a product that works, it is not enough to design while keeping in mind only the user, its needs and possible solutions. You need to consider the business aspect of an endeavour in order to make it sustainable from a financial point of view.

Your are consciously designing when:
the product solves a problem for users;
you know how to compete in the market;
you know how to generate value with that product.
In making you connect the three most important areas of design – Users, Competitors and Business Model – BAD helps you design consciously avoiding any waste of time, money and resources both for you and your company.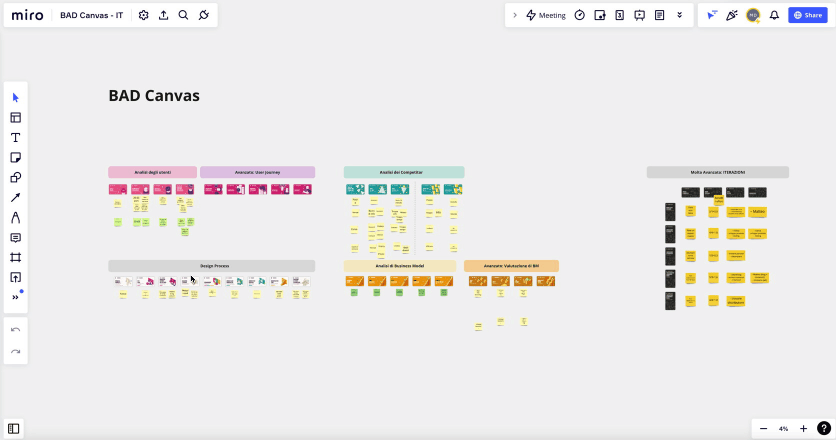 Design Process
You start from the Design Process, where you try to fill in every aspect that you are aware of, like:
Key Users;
Problems and needs of Key Users;
Solutions;
Requirements.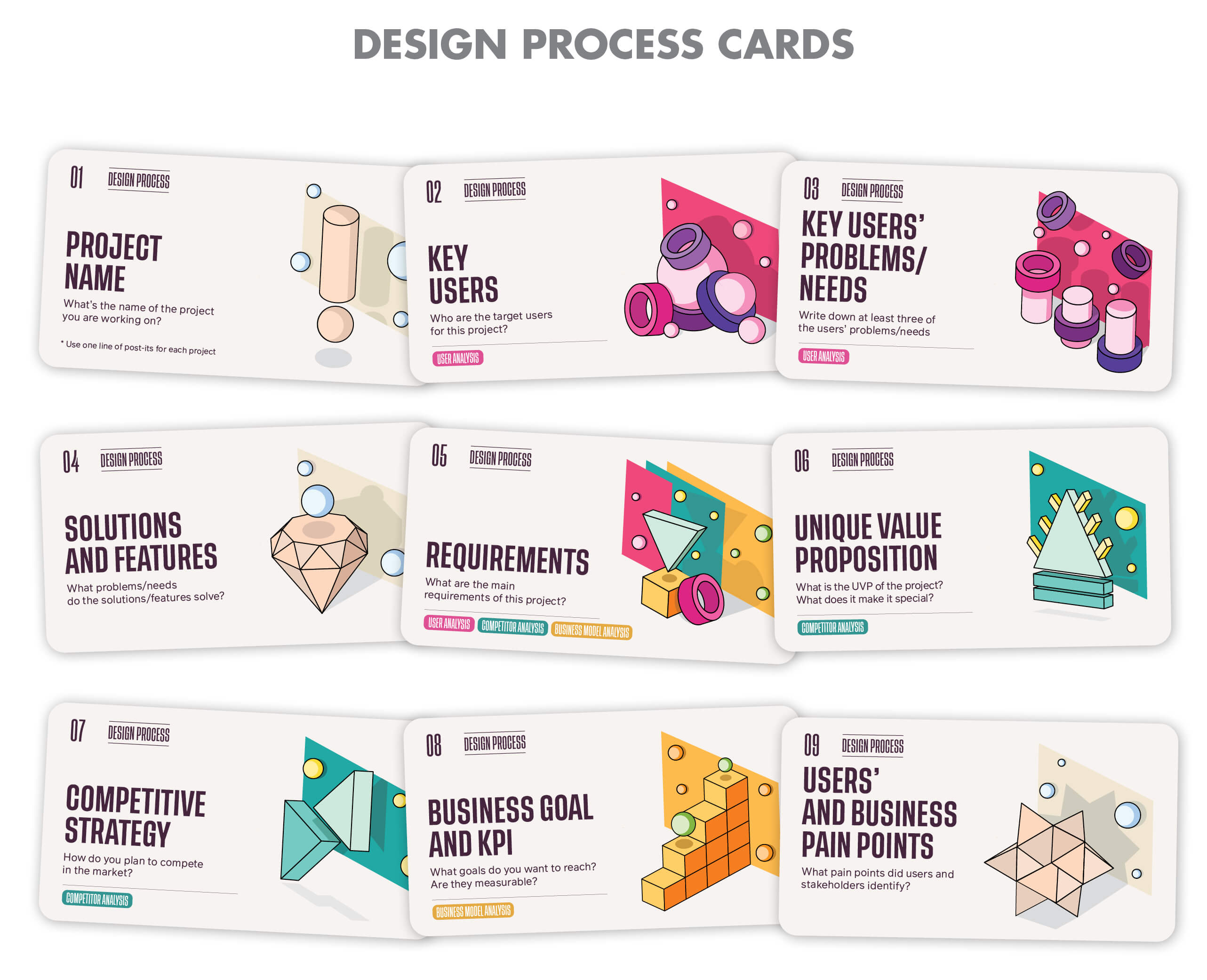 And everytime something doesn't add up, or you you think you are working with partial ideas or information, you can dive into one of the other specific areas.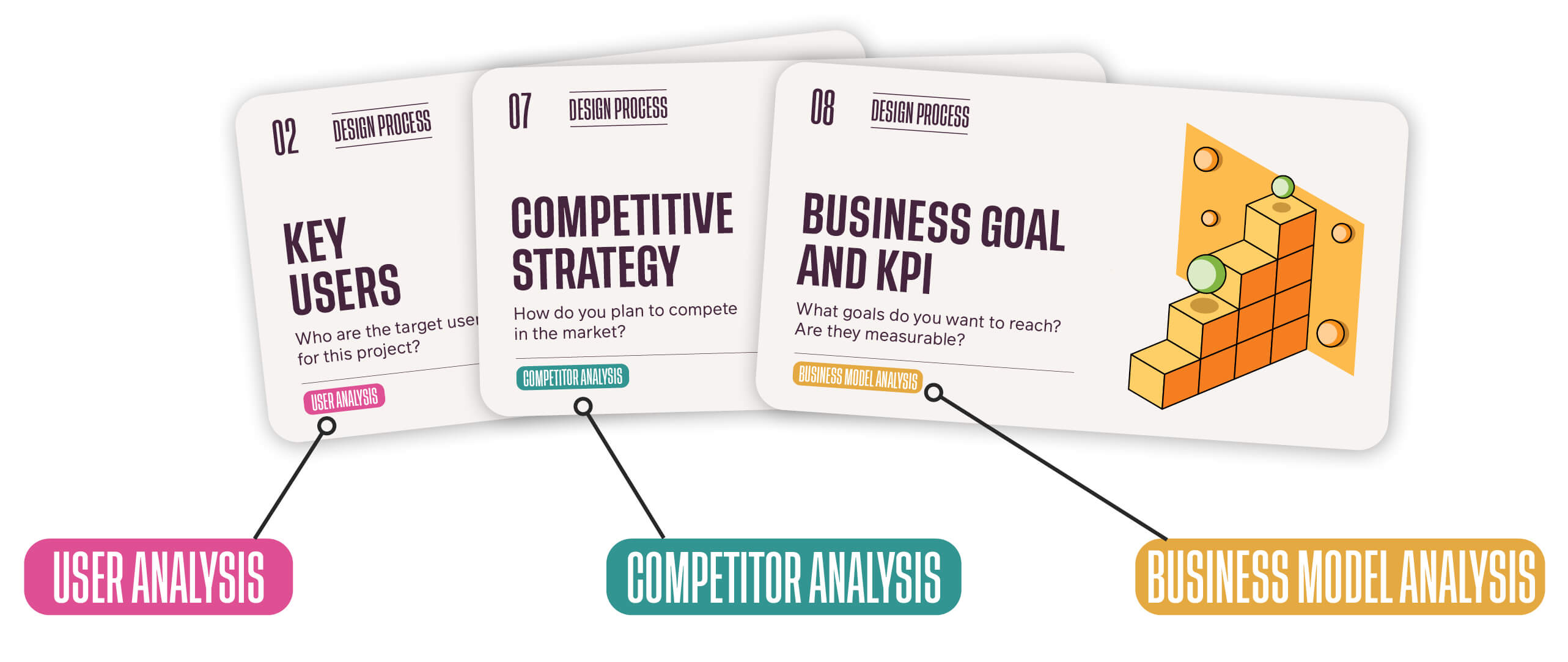 User analysis
Who are your target users and what do they need? 👉 A product that doesn't tackle a need is useless. If you design something useful, your chances at success will increase.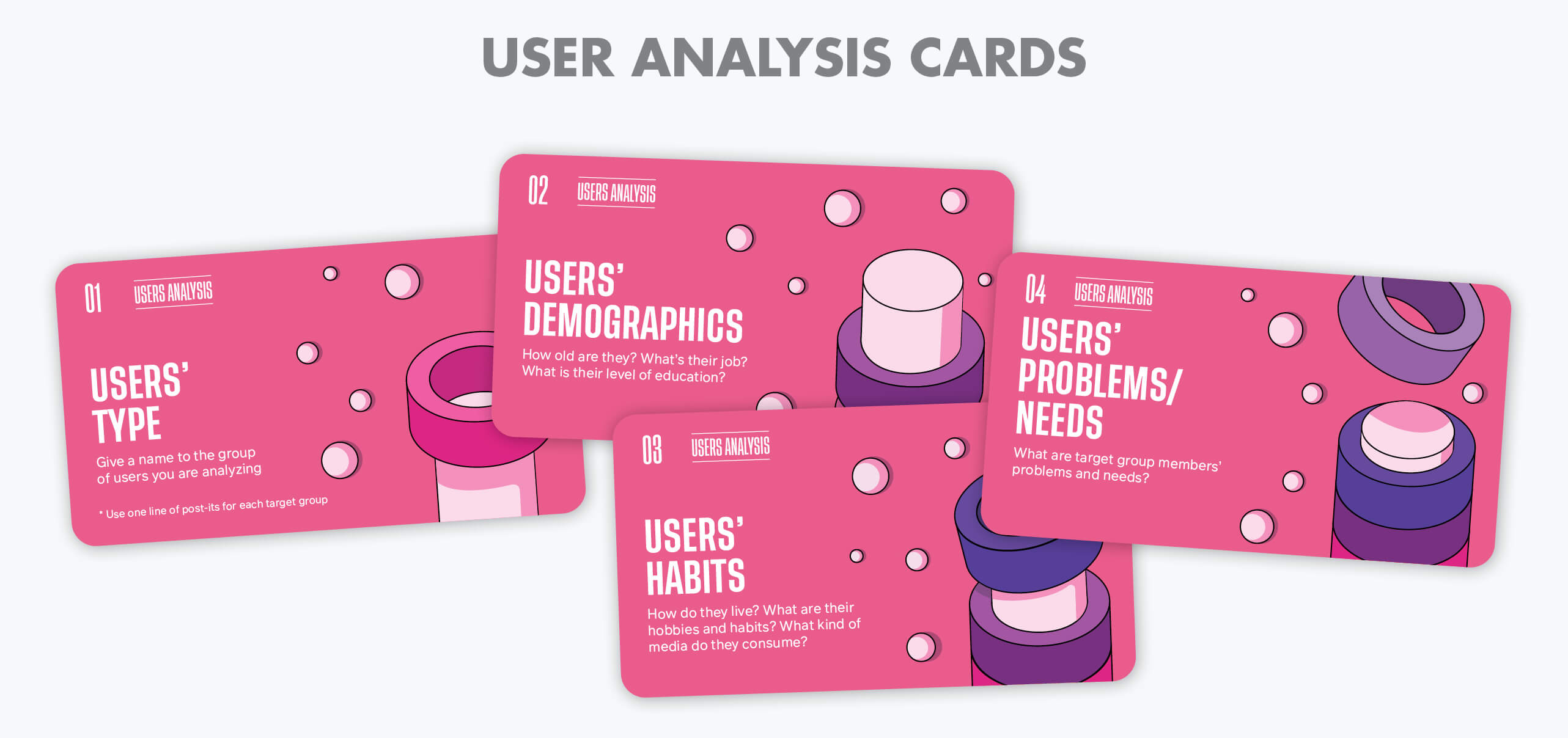 You can then analyze how users interact with the product using the User Journey. When do they find out about the product? Do they buy it? What can you do to improve the process?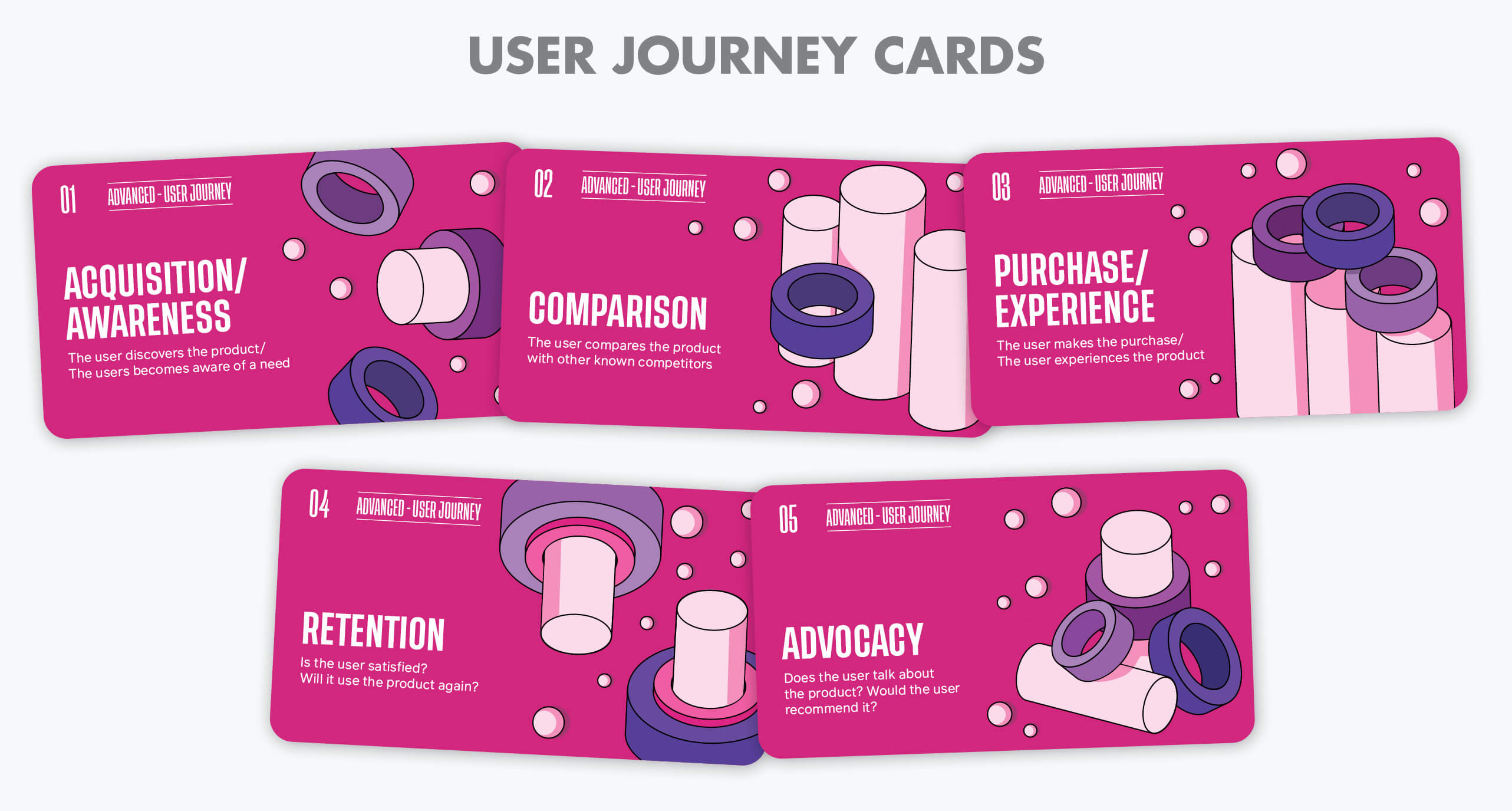 Competitor analysis
Who are your competitor? On what values do they operate? And how can your product...win? 👉 If you cannot find a good competition strategy and you don't even know what the UVP is, there's no branding in the world that can save you.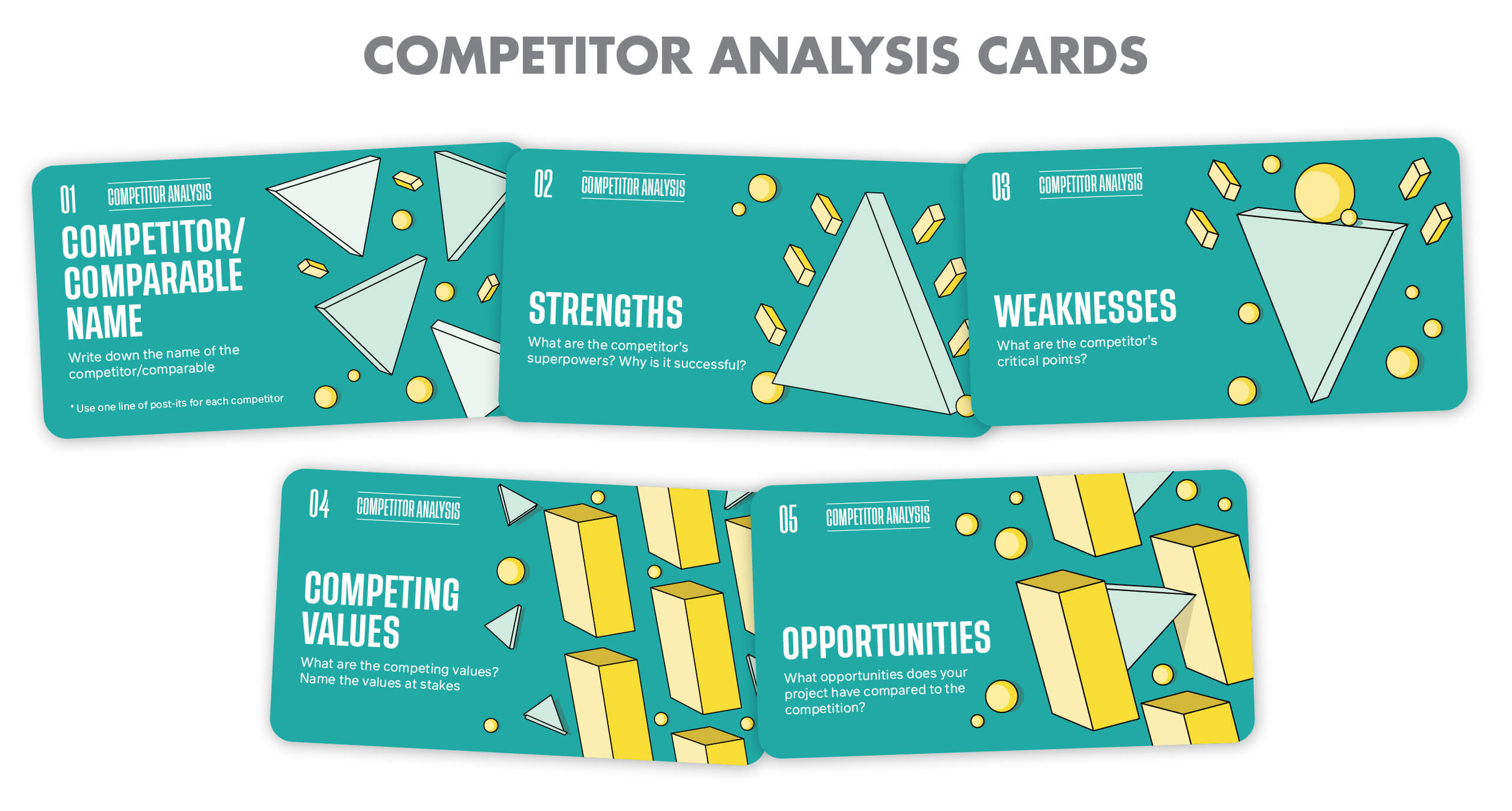 * BAD also helps you build Blue Ocean strategies (yep, it is that good 😉)
Business Model analysis
A project that doesn't generate value is a failure (or a hobby). If you want your project to have a future, if you want it to grow, if you want to have employees and be sustainable, you need to know how to generate value.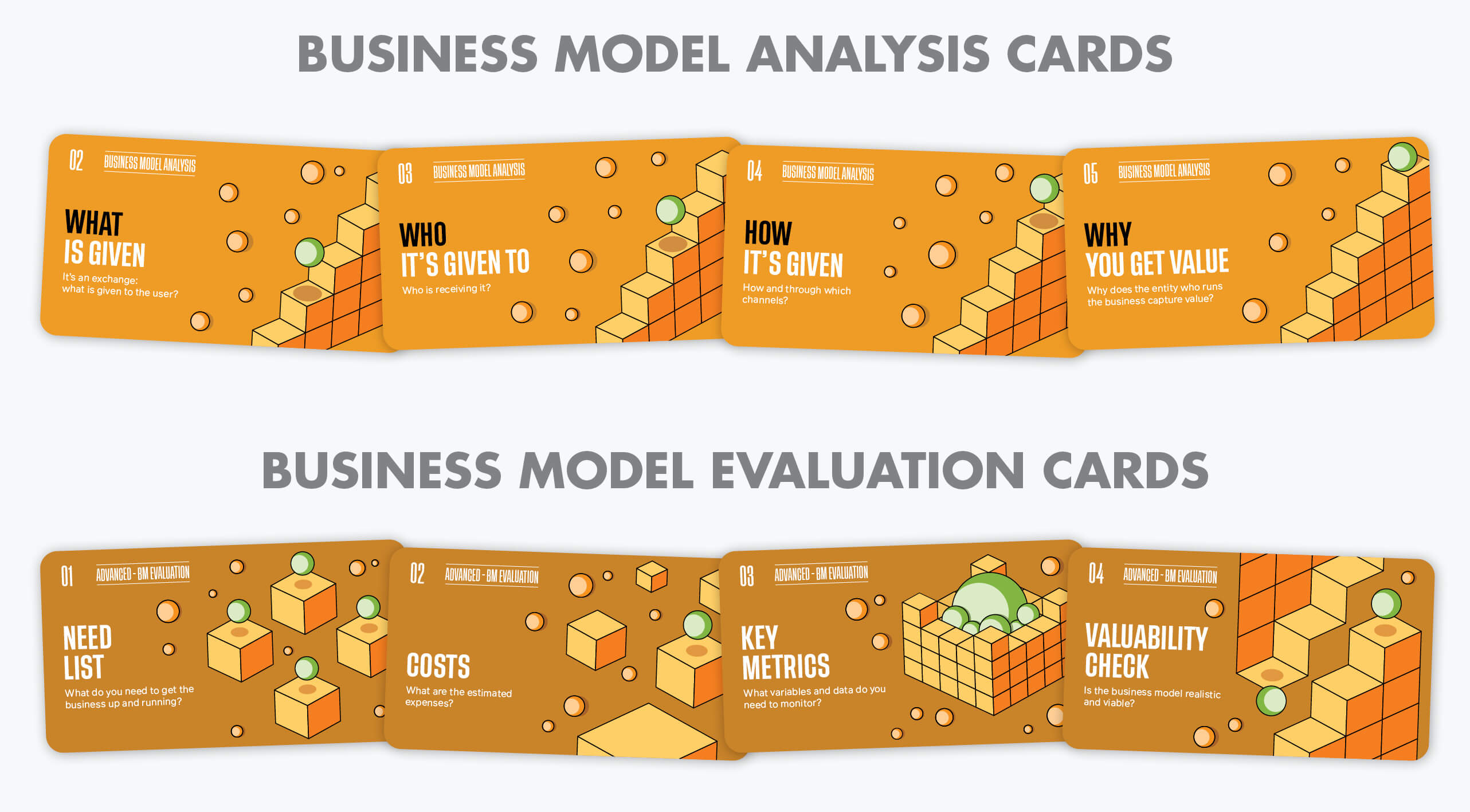 In the advanced section of BAD, you'll be forced to validate a business model using the Discovery-driven Planning technique. You want to avoid throwing everything away? Then finding the Key Metrics would be a good idea. Open Excel and crunch some numbers. Is this working or should you switch business model?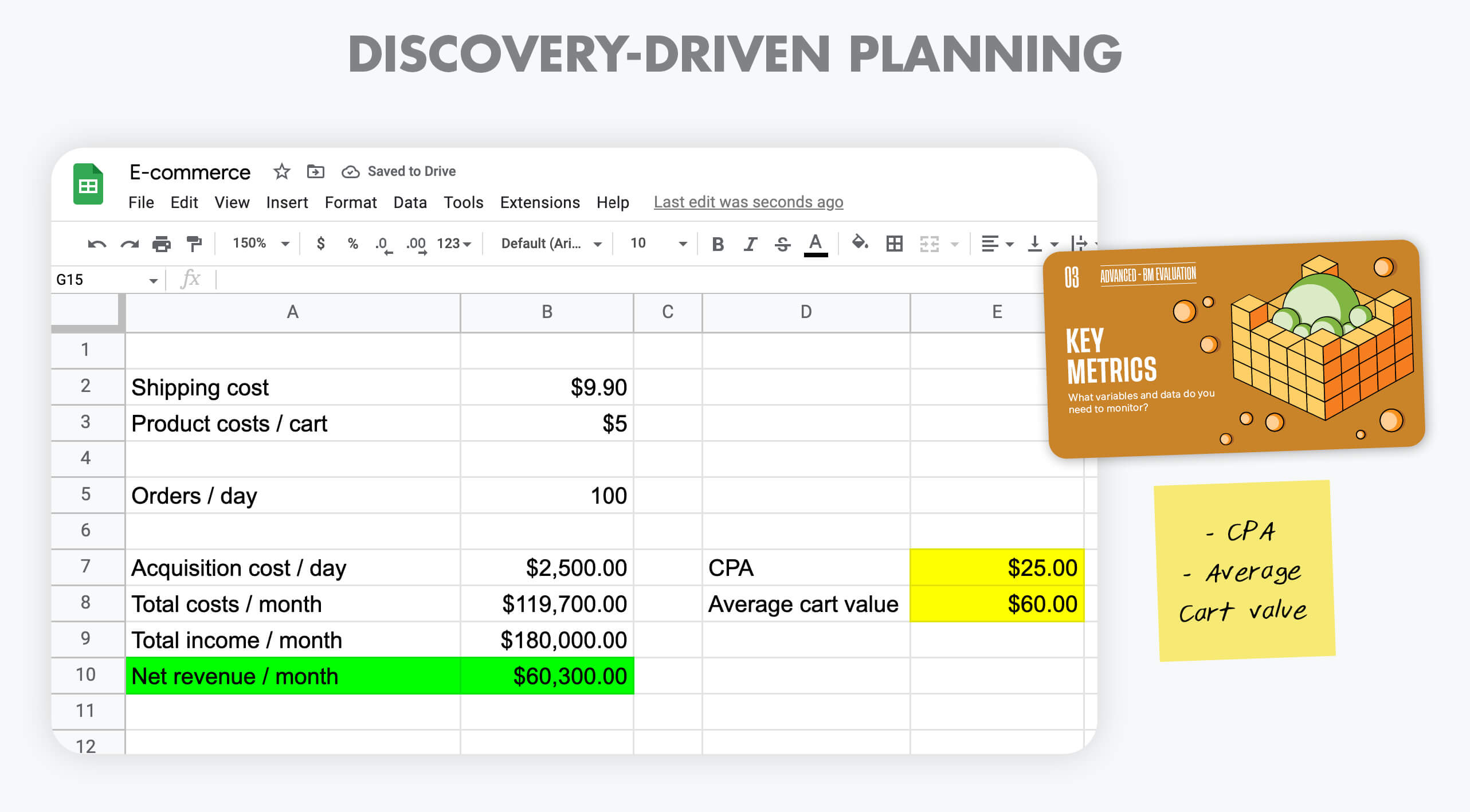 Iterations and planning
Did you know that most projects fail within the first year, even if at first they were successful? It happens because often designers and entrepreneurs blindly try too many things.

BAD's black cards will help you become aware also while deciding which road to pick. It supports you in picturing different scenarios (innovation of the product, process or business model) and to calculate the impact your choices will have.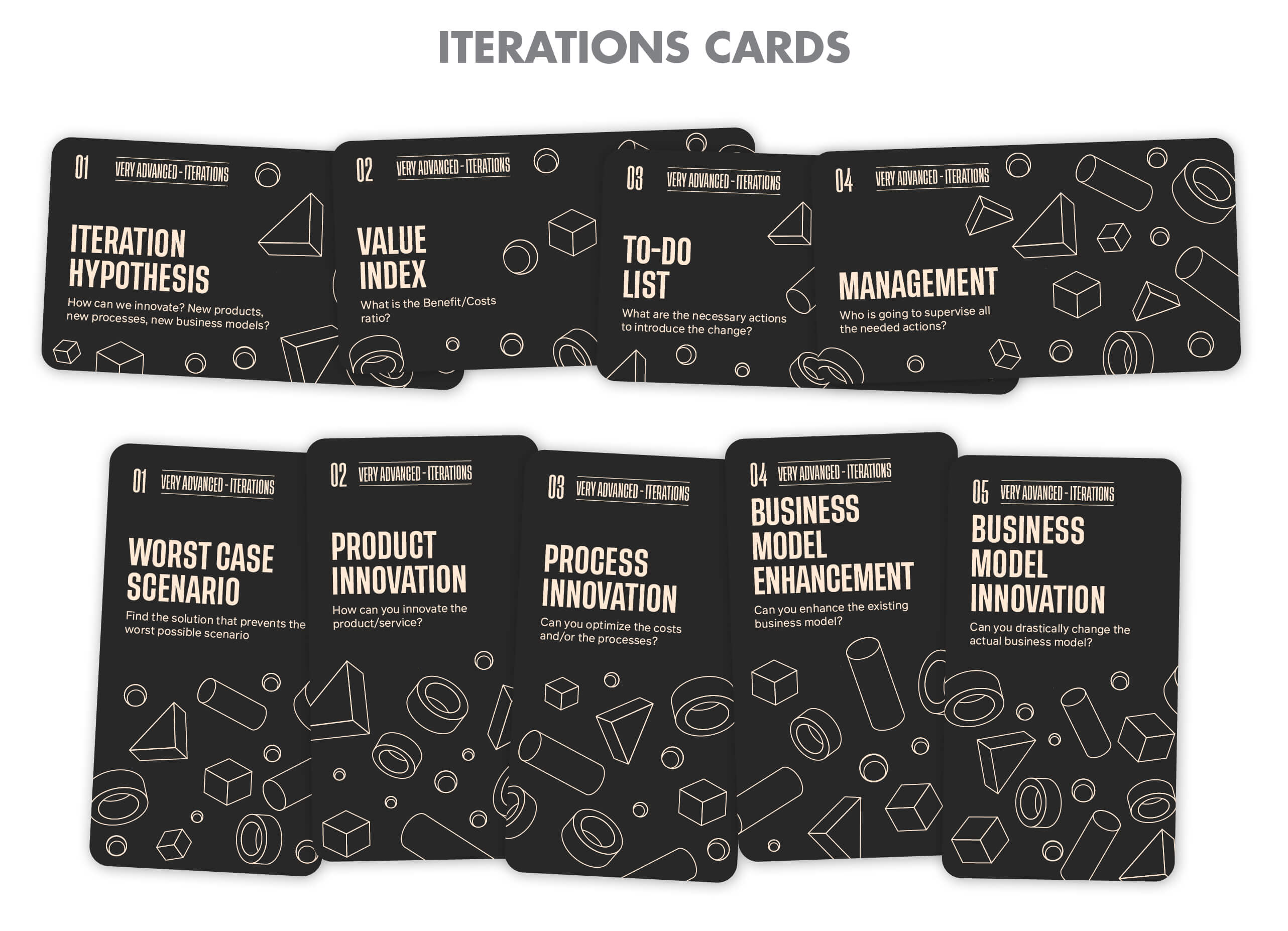 Yep, BAD is really cool
With BAD you can create any type of project. Inside of the box you will also find a 200 pages manual filled with detailed exlanations case studies.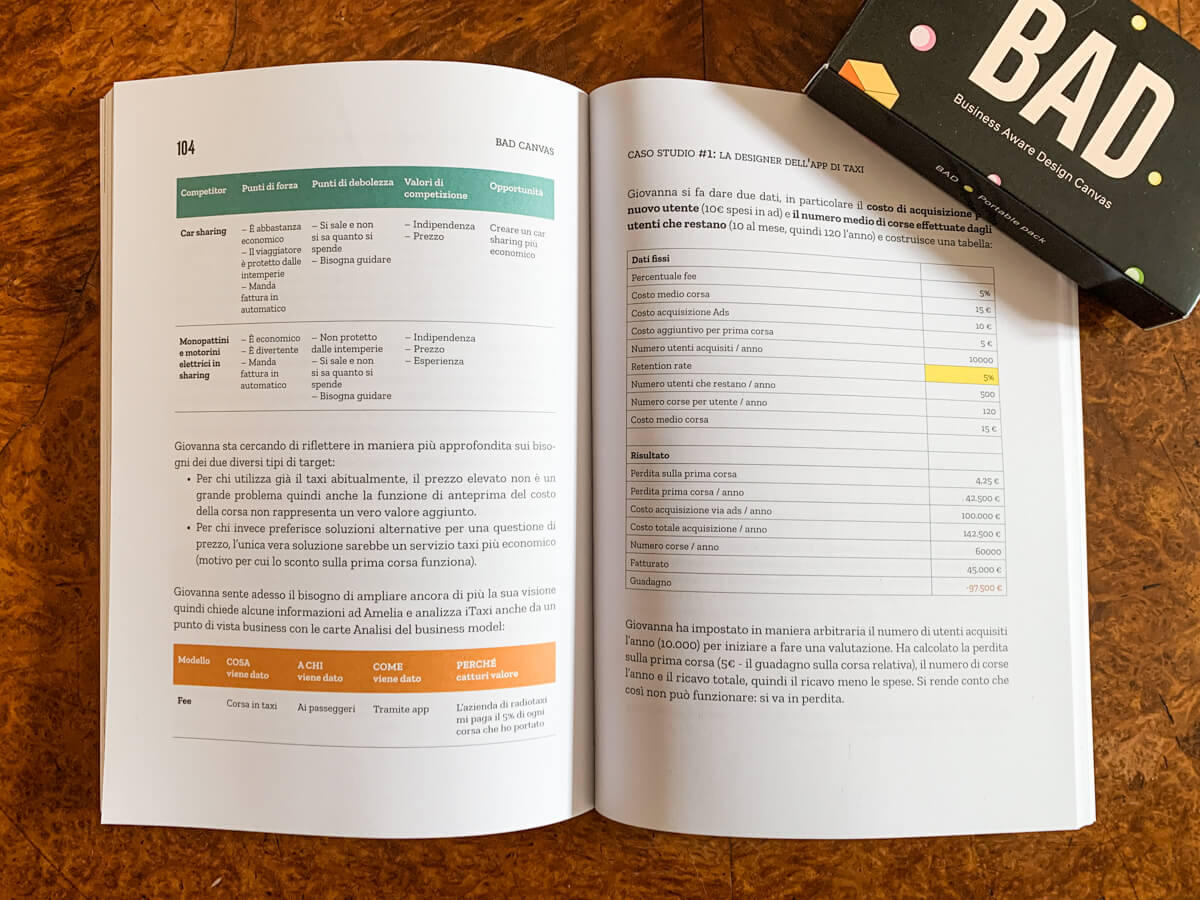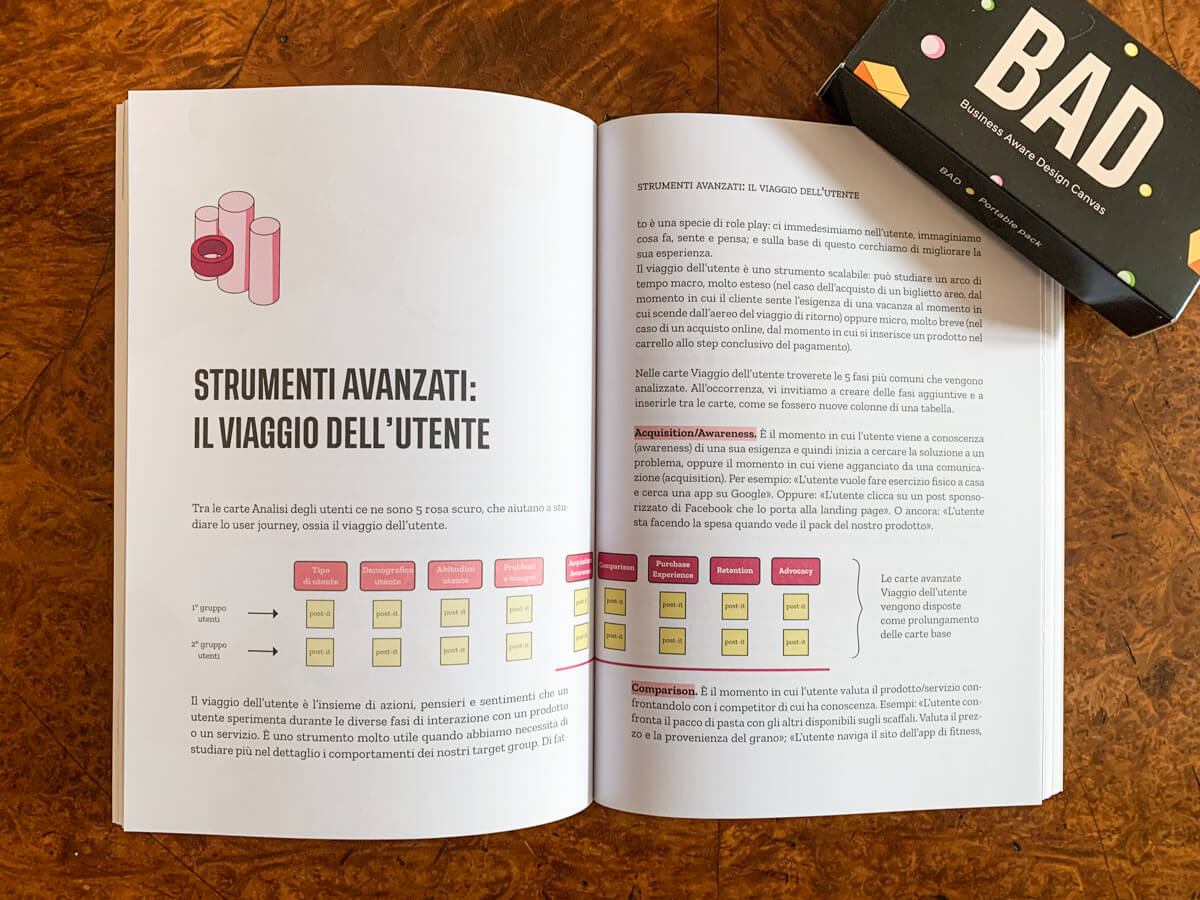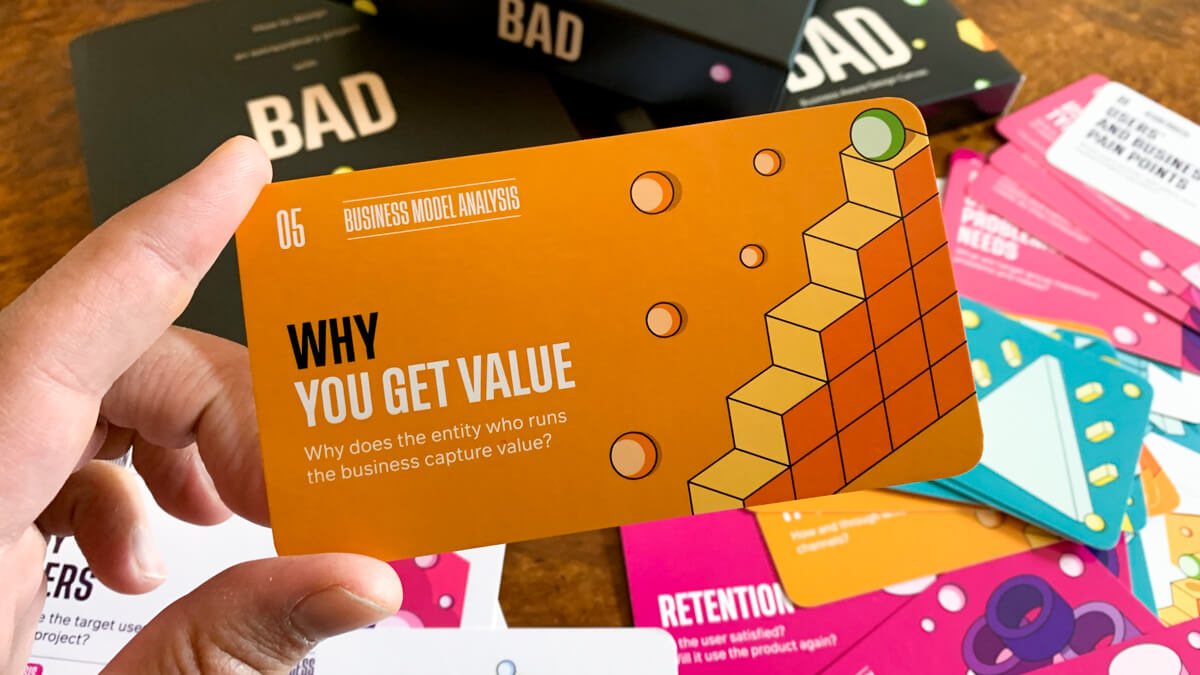 About
We are Sefirot, an independent publisher focused on tools for Creativity. We produce durable, meaningful tools that are now on the desk of more than 100,000 creatives all over the world.

Our works were featured on: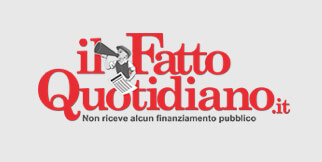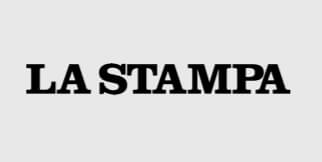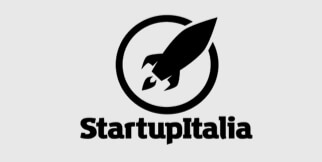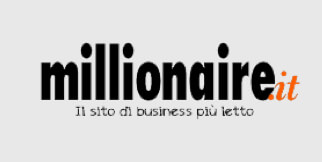 Some of our users work at: